Kaprun Car Hire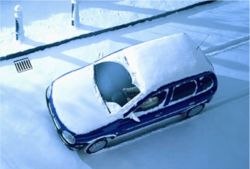 We generally recommend hiring a car as, aside from the independence and flexibility, it usually works out it as the best value for money for families and self-caterers. Petrol and diesel are cheaper than in the UK and car hire rates are reasonable.
Whilst not essential, having a car in Kaprun is a useful asset particularly if you want to explore neighbouring resorts or the region. It can also be used as an alternative to the local free ski bus.
Our own self-catering accommodation has two car parking spaces of its own (one covered).
We have found that Hertz is usually the company you end up with at Salzburg airport, even if booked through one of the useful car hire consolidator websites. All the major hire companies are represented at the airport though and are conveniently situated directly opposite the terminal. Do search the web when booking as the prices vary considerably. We have found the following sites useful:
www.carrentals.co.uk, www.lastminute.com,
www.ebookers.co.uk, www.hertz.com, www.majortravel.co.uk
When booking a hire car ask whether this car has "winter reifen" (winter tyres) which negate the need for chains in all but extreme conditions.
Self-drive
You can of course drive your own car to the Alps. Many people cannot understand why you would want to drive all the way. However, it may be you either love driving or fear flying. It can work out cheaper for families too.
We tend to mix and match. We do drive from the UK from time to time, particularly if we are staying longer than a week or have a few days at either end to make it a more leisurely drive. The driving time from Calais is 10 or 11 hours. It's down to you to decide how many stops to make or how to break the journey.
There are two principal routes.
Via Belgium and mid-Germany: this is the marginally the longer of the two, but is motorway all the way to Austria. If you like driving the German Autobahn (we do!) this is the easiest and fastest.


Via France and south-Germany: this is slightly harder to navigate, but is shorter. Bear in mind that some of the French roads are toll.

Both routes enter Austria at the same point turning off the Munich - Salzburg motorway at Siegsdorf heading to Lofer-Saalfelden. The route to Zell and then on to Kaprun is obvious and well sign posted going through the Schmittentunnel heading to Mittersill and then turning off to Kaprun. Try these websites for general route planning, distances, time estimates and toll charges: www.viamichelin.com, www.maporama.com, www.rac.co.uk/routeplanner
Austria has recently introduced a motorway toll vignette, similar to the scheme that the Swiss have operated for years. At the German/Austrian border you will need to stop and purchase a sticker for the windscreen. This costs €17 and is valid for 10 days (longer periods are available too).
You are probably familiar with the numerous operators on the short English Channel crossing. We find the web consolidator www.ferrysavers.com useful, but again do shop around for the latest offers some of which are best obtained from the operators own websites, such as www.posl.com
Train
This is not as widely publicised as the snow train to the French Alps but, given the close proximity of Zell am See (with a mainline train station), letting the train take the strain is something to consider seriously, especially if you are looking to squeeze an extra day or two of skiing in.
Although not something we have tried personally, last year friends of ours did take a train from London Waterloo to Paris and then by couchette to Zell am See, leaving Friday evening and arriving Saturday morning. This extends a 6 day ski holiday into an 8 day one, as the train returns overnight Saturday into Sunday.