Kaprun Austria, the ideal ski resort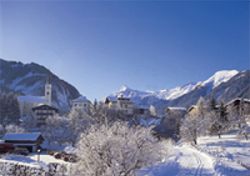 Kaprun village is situated in the heart of the Salzburg Region of Austria, approximately 80km (or 75 minutes drive) from Salzburg which has a very convenient and well serviced international airport.
What makes Kaprun so special is its impressive setting, nestled at the foot of the Kitzsteinhorn glacier in the midst of the majestic Hohe Tauern mountain range. And with Kaprun, you get the best of both worlds: it's small enough to offer traditional, charming atmosphere, but large enough to offer the discerning holidaymaker culture, interesting shops, excellent restaurants and lively bars. And for skiers, most important of all, Kaprun offers guaranteed snow on the glacier.
One thing's for certain, whatever the age and interests of your holiday party, it's unlikely that anyone will ever get bored in Kaprun: you can choose between over 40 summer and winter sports here, enjoy a variety of cultural events at Kaprun Castle, or simply relax with a book and a steaming glass of mulled wine and soak up the views and atmosphere at one of the many bars.
And that's before you've even popped down the road to Zell-am-See.
Zell-am-See
10 minutes drive from Kaprun is the slightly larger and livelier, but equally charming, lakeside resort of Zell-am-See. Zell has a cosmopolitan atmosphere and offers an additional ski area and an enormous selection of non-skiing activities for anyone who feels the need to venture out of Kaprun. The combined resources of the two villages are hugely complementary.
In particular, Lake Zell is popular for boat trips and water sports in the summer and turns into a giant ice rink in the winter.