Kaprun holiday year round non-ski activities for all ages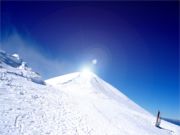 What distinguishes the Kaprun and Zell area is the feeling of inclusivity offered to non-skiers/boarders.
These resorts are not purpose-built ski centres, tucked high up some valley and crammed onto and intruding upon the slopes (as with some of the French resorts). Instead they are villages which were established well before the skiing boom (they provided homes and a way of life for farmers and mountain guides) and, therefore, offer a comprehensive array of amenities and non-ski activities.
Winter wonderland
We know from experience that in any group of holidaymakers embarking on a skiing holiday there is likely to be a mixture of the following individuals:
The ski enthusiast: this person is driven by the need to ski non-stop, from dawn until dusk, with only a quick pit-stop for refuelling at lunch


The ski-bum: this person loves skiing but equally loves nothing better than to kick back in a mountain bar for a couple of hours - soaking up the scenery and the gluhwein - or take some time out to do a spot of shopping or, perhaps, go for a leisurely swim


The armchair skier: this person would actually rather not ski at all and has come on this holiday only because of the relentless peer/family pressure exerted by types one and two above


The ski junior: these youngsters usually have no say in the choice of a ski holiday and whilst most children enjoy the snow, not all will become budding racers. Any parent knows that children are contrary beasts; one minute they're squealing with delight as they fearlessly schüss down the piste at breakneck speed, and the next they're cold, or tired, or their feet hurt and they just want to do something else.
It's important, then, if everyone is to have a good time, that there are plenty of non-ski activities to partake in too. And, if you don't fancy skiing or snowboarding and you've never visited the mountains in the winter, then you're missing out - big time. You don't have to be a skier to enjoy amazingly beautiful scenery and a hot gluhwein in a mountain bar.
Below is a list of some of the other winter activities on offer in Kaprun and Zell.
One of our particular family favourites is the local swimming pool in Kaprun which offers indoor and outdoor heated pools, wave pool, and water chutes. There's nothing quite like a swim to stretch and relax those aching muscles.
Visit www.optimum.at for further information.
Art gallery
Beauty centres
Bowling
Children's playgrounds
Cinema
Cleared walks
Cross Country Skiing
Curling
Horse-drawn sleighs
Ice-skating
Ice-sailing
Ice-surfing

Indoor tennis
Library
Outdoor fitness course
Sauna
Snowshoeing
Snow-tubing
Sports centre with gym
Squash
Swimming pool
Tobogganing
In addition to the activities, if you've hired a car, why not make the most of the flexibility that offers by taking a day trip to Salzburg, for example.
Summer fun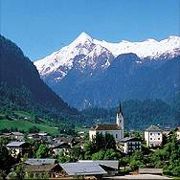 Anybody who thinks that "ski-resorts" are just winter playgrounds should take another look.
Late spring, summer and autumn trips to the mountains offer breathtaking scenery, crystal-clear air and an enviable climate - temperatures average between 18 and 24 degrees and any rainfall typically comes in short, thundery showers rather than longlasting rain.
And in terms of things to do, you'll be spoilt for choice in Kaprun and Zell. Here are some of the activities on offer:
Art gallery
Ballooning
Beauty centres
Bicycle hire
Boat trips
Bowling
Children's playgrounds
Cinema
Climbing
Diving
Fishing
Golf (great Web Site)
Hiking
Horseriding

Library
Mountain biking
Outdoor fitness course
Paragliding
Sauna
Shooting range
Sports centre with gym
Squash
Tennis (in-/outdoor)
Walking
Waterskiing
Golf
Golfers are particularly well catered for with the two 18 hole golf courses in the valley. Check out their web site.
Other Activities
Multi-activities
Car museum in Kaprun
Grossglockner Alpine Road